As November begins, you're probably starting to notice the anticipation in the air. Marketers are preparing their campaigns, and companies are readying their stores. Black Friday is coming, and as a good digital marketer, there's no doubt that you already have a compelling Black Friday marketing strategy ready.
If this year's craziness got in the way or you still want to fine-tune your plans, we have gathered the most important digital marketing strategies and some valuable notes on what's different this year for you.
Why is having a Black Friday marketing strategy important?
Black Friday – the day after U.S. Thanksgiving – is the biggest sales day of the year. Unofficially dubbed as the start of the holiday shopping season, this event has become synonymous with heavy discounts and frenzied shoppers.
More recently, the growing popularity of online shopping has elevated Black Friday into a worldwide phenomenon. More countries have adopted this tradition, and in 2020, it isn't unusual to see companies from all over the world offer some sort of Black Friday special. Black Friday has become such a massive event that in 2019, shoppers spent a record $5.4 billion in online shopping. According to Adobe Analytics, that's up 22.3% compared to the previous year. As we'll get into later, this year could have an even higher growth than we've seen in the last years.
All this means that Black Friday is a once-in-a-year opportunity you cannot afford to miss. But where to start? How do you structure your discounts to hit all your marketing goals? Never fear; we've written five Black Friday marketing strategies to help you. Whether you're looking for inspiration or that extra oomph to add to your existing marketing plans, it's worth adding these strategies to your arsenal. We also have a few tips specifically for Black Friday 2020 to help you navigate through this truly one-of-a-kind year.
Release something new or exclusive on the day
It might sound counter-intuitive, but releasing a new product as a special Black Friday promotion can increase traffic. Black Friday has become such a popular event in the past decade that it's becoming increasingly hard to stand out amongst the numerous companies itching to participate. This has become especially true online, where people have become pros at ignoring irrelevant advertising. Therefore, having the words 'New' or 'Black Friday exclusive' attached to your product will better your chances of standing out.
What's more, since Black Friday is built around the premise of flash sales, having a surprise product drop will add to the frenzied buy, buy, buy atmosphere. Product drops – the act of surprise launching a product with little to no warning – has been proven to work time and time again and will be even more effective during Black Friday.
Product drop purchases are often made impulsively and in the heat of the moment. Therefore, if you add this to the already large traffic you're receiving during Black Friday, you'll multiply the effectiveness of your product drop.
Offer more discounts for a minimum spend
This strategy focuses on off-loading as many products as possible and making multiple product sales per customer. Having a spending goal and offering discounts that encourage customers to buy more products means that customers will potentially spend more than they usually do.
Take the discount offer 'Spend more than $100 and get $30 off' as an example. Customers who planned on buying items worth $80 would likely spend a little extra to reach that sale threshold. It almost doesn't matter how much you actually deduct. The feeling of wasting a discount, no matter how small, will incentivize already buying customers to spend more.
Add to that fact that Black Friday is an event where people are prepared to spend money, and that 'little extra spending' will snowball into some impressive sales numbers.
Special discounts for your VIP members
Black Friday is the perfect opportunity not only to reward your loyal customers but also to generate new leads quickly.
Providing discounts to VIP members or those on your mailing list will provide a sense of exclusivity. You'll be able to reward your old customers and give them that sense of attachment to your brand, which will help keep a positive image.
At the same time, these discounts will garner the interest of new potential customers to join your VIP group. Everyone shopping during Black Friday will be looking for the best deals, and hiding your highest discounts behind a mailing list or club will incentivize these newcomers to join. This will inevitably lead to more repeat purchases and the potential to increase your customer's lifetime value.
Start early
You don't need to wait for Black Friday itself to start your promotions. Nowadays, with events like Amazon Prime Day or Labour Day becoming more significant worldwide, it's become hard to stand out from the competition.
Therefore, making a point to create discounts for the days before Black Friday can help prevent your brand from being drowned out by the multitude of sales that will go live on the actual Black Friday.
Starting early will also give you more opportunities to build anticipation. For example, doing different kinds of sales every day or every few days leading up to Black Friday will motivate customers to keep coming back to your website, even if they don't buy anything during their first visit.
In the end, getting ahead of the curve and starting your Black Friday promotions early will give potential customers more time to make that purchase while still having that sense of urgency that the Black Friday season naturally exudes.
Extend your sale
Believe it or not, planning for the day after is a viable Black Friday marketing strategy. Whether customers buy something or not, participating in Black Friday means you'll be getting a huge boost in traffic during this time. This translates to more sales, but it also means more abandoned shopping carts. Instead of wasting all those potential sales, ramping up your retargeting ads and doubling down on even more Black Friday or Cyber Monday promotions has the potential to push those customers already on the precipice to take the plunge and buy.
Extending your sales period can also mean having a better spotlight. With the event winding down, there'll be less competition. Of course, some companies might have the same idea, but the massive crowd you've already amassed during the Black Friday event isn't likely to forget you and your brand so quickly. With the frenzy winding down, it allows for a more pleasant shopping experience. Having prolonged sales would discourage the usual Black Friday stresses and give both your customers and employees a more relaxed and orderly experience.
Continuing your sales after the fact will also mean you'll have more data to optimize your sales. Maintain your more successful discounts and ad creatives, and even repurpose some sales into the Cyber Monday or Christmas sales to keep your momentum going.
Extra: What's different this year?
This year's Black Friday will most definitely tend towards digital sales. This means that now more than ever, digital marketing matters. In fact, it's a popular prediction that 2020's online sales will break records by a considerable margin. So to take full advantage of this unprecedented increase of online shoppers, here are a few things to consider:
Prep your Customer Support
With retail shops closing down and governments encouraging people to stay indoors, those who traditionally prefer physical stores are now dipping their toes into digital shopping. One particular demographic that usually lags behind the trends is quickly adopting this form of purchase.
We're talking about *drumroll please* the baby boomers. According to eMarketer, 62.1% of boomers in the US will be digital buyers this year. So along with Gen X and Millennials, this year's Black Friday will most likely have baby boomers added into the mix. This eclectic customer pool will undoubtedly bring plenty of traffic to your website, but that also means your customer support team will be handling a greater amount of tickets than ever before.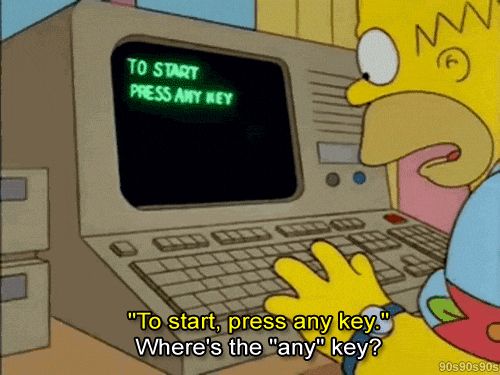 We greatly recommend that you have a plan in place to streamline your customer support service. A positive shopping experience is what makes or breaks for a repeat customer. If there's one thing you want to accomplish this Black Friday, it's to retain these new customers.
Election dates are important
Throughout October, the United States elections have dominated social media. It's not an exaggeration to say that people worldwide are keeping an eye on this election. And as a digital marketer, you should be taking note of the election timeline too.
Ad buying gets a little more expensive every year, but prices have definitely taken a hike due to election spending. The good news is that like all previous elections, prices should roughly get back to normal afterward. However, that leaves a shorter timeframe (between November 3 when voting ends and Black Friday) to implement your marketing strategies. The point is, now more than ever, you should be keeping an eye out on CPMs. Get your funds ready and be prepared to implement your Black Friday marketing strategy at a tight schedule.
COVID-19 is still here
COVID-19 has changed the way we work, interact with people, and, essentially, the way we live. While it ushered in a great boom in eCommerce and online shopping, it isn't without concessions. For this year's Black Friday, one of the topmost things to look out for is shipping. Delivery times will inevitably lengthen, so it's important to calculate your shipping cut-off date and clearly communicate this to customers. Starting your sales early will help mitigate some shipping worries and could lighten your workload.
Conclusion
Those are just some ways you can enhance your Black Friday marketing strategies this year. If you're looking for more inspiration, why not take a look at our Creative Gallery? With our comprehensive filters, you can easily find the advertisement format or creative you want to try out this Black Friday.